POTABLE Above Ground Water Tanks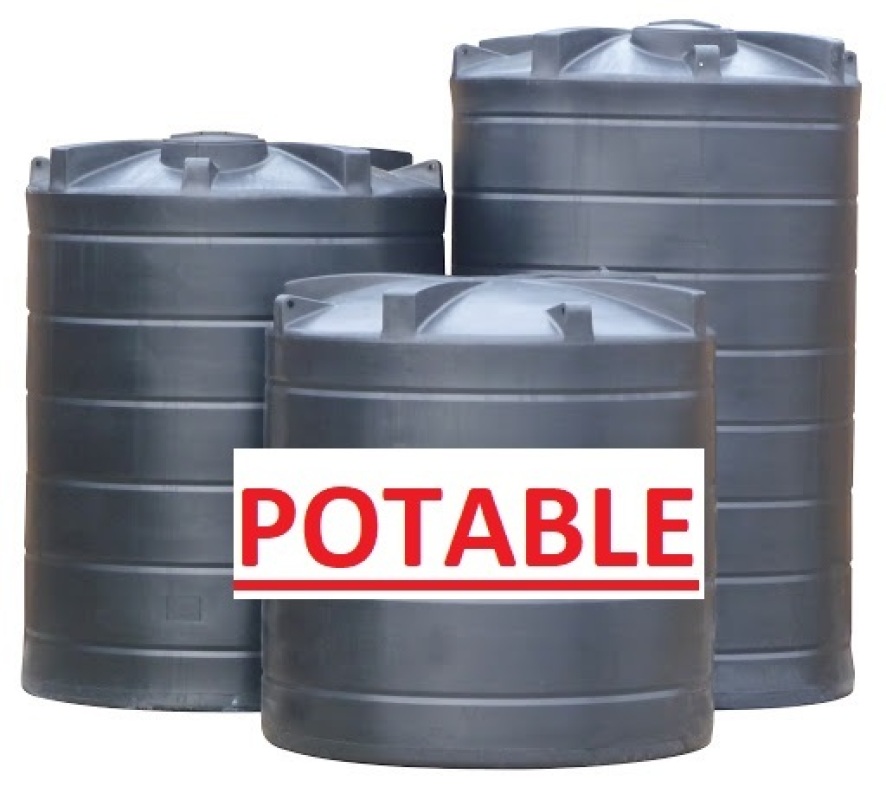 POTABLE Above Ground Water Tanks
Free Shipping
Description:
These tanks are suitable for the safe storage of water for agricultural use, rain water harvesting, grey water use throughout a building for toilets and general wash down areas.
They are manufactured using Polyethylene and are moulded using a rotational moulding process which produces a stress-free product. The Polymer used includes additives which make it resistant to harmful UV rays from the sun and with correct installation and general on-going care, these products have a long lifetime ahead of them with very little or no maintenance required. They are extremely robust and very resilient and are able to withstand the most extreme conditions from the elements.
There is a choice of Potable (suitable for drinking water) and Non-Potable (not suitable for drinking water).
The following features come as standard with the tank:
- 18″ manhole access port
- 2″ bottom outlet
- 4″ inspection hatch
- Several flat areas for the easy addition of other accessories
Full installation instructions are supplied with the tank. However, we recommend a base size which extends 300mm all the way round the tank.
Example: if the tank dimensions were 2000mm length x 1500mm width – we would recommend a base size of 2600mm length x 2100mm width.
Installation:
Full installation instructions are supplied with the tank.
Delivery:
FREE delivery of this product includes the UK Mainland but excludes Highlands and offshore locations and is also subject to suitable access for a large goods vehicle. This product is delivered to the kerbside. It is the customers responsibility to provide suitable mechanical offloading facilities (eg. JCB excavator or loader) to offload this tank. If you need any assistance please contact us on 01948 840030 prior to purchase.
Lead Time: 5-7 working days, subject to availability